Ideas on False Ceilings for Your Office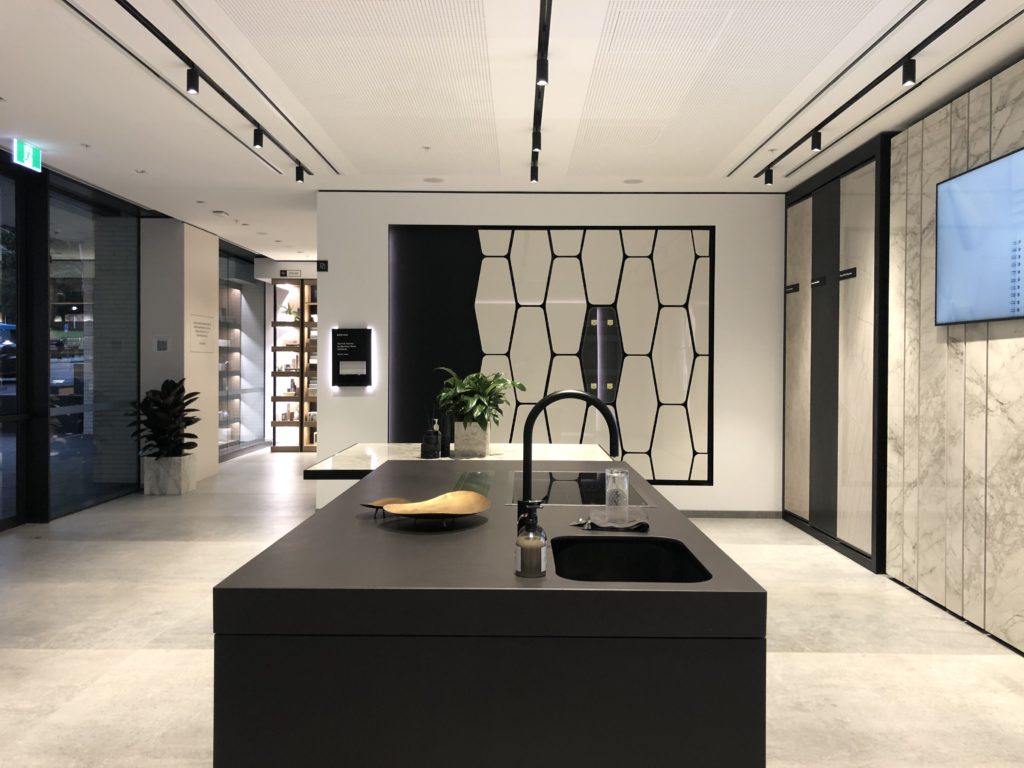 Perforated Plasterboard Ceiling Ideas
Perforated plasterboard ceilings are custom designed to provide exceptional acoustic control with ultimate design freedom. High levels of acoustic absorption can be achieved through a combination of patterns and a highly effective acoustic fabric backing, which also prevents dust from the ceiling falling into the office, and also conceals the area above the ceiling from view.
Perforated plasterboard is typically used as high-performance plasterboard for ceilings in commercial workspaces where a high level of acoustic absorption is required. This includes applications such as reception areas, boardrooms, showrooms, manager's offices and meeting rooms. Whilst perforated plasterboard is usually installed in ceilings, it is also suitable for use in partition walls, so they complement the look of the plasterboard ceiling.
Where maintenance of essential services inside the ceiling is required, access panels can be installed in the ceiling, usually either 450mm x 450mm or 600mm x 600mm.
The special installation method allows the plasterboard's perforated pattern to continue uninterrupted, achieved using a specialised compound, accessory kit and primer prior, which prepares the surface for sanding and painting. The ceiling is usually painted in white, although any colour can be used.
Timber Feature Ceiling Ideas
Timber feature ceilings look great in the lobbies of office buildings, reception areas, boardrooms, videoconferencing rooms, showrooms or breakout areas within Offices. They are usually custom-made to suit the interior design chosen for the office.
Timber feature ceilings can be visually stunning in an office situation. There are many different varieties of wood to choose from including
Tasmanian Oak
Australian Cypress Pine.
Blackbutt.
Brushbox.
Rose Gum.
Karri
Ironbark
Myrtle Beech
Spotted Gum
Concealed Grid Suspended Ceiling Ideas
Concealed suspended grid ceilings are very similar in construction to exposed grid ceilings, as they use similar metal grid framing structures. However, the acoustic mineral fibre ceiling tile is installed in such a way that it hides the look of the grid. This is a premium look that is usually installed where a high-class finish is required, such as
CBD A-Grade office buildings, lift lobbies, reception areas and boardrooms. Concealed ceilings can transform the office space to a more modern and contemporary look. The finish against walls and columns is generally Shadow line white powder-coated aluminium wall angle. The Acoustic Mineral Fibre ceiling tiles come in a variety of sizes including 600mm x 600mm, 400mm x 1200mm, 450mm x 1300mm, 1500mm x 600, or they can be customised to suit specific designs.
Exposed Ceilings For Industrial Buildings
Exposed ceilings have become more popular in recent years as an interior design feature in industrial buildings such as warehouse conversions in city fringe areas. The exposed ceiling allows the structural and mechanical components of the building to always be visible, such as timber floors, timber beams and air conditioning ducts. Exposed ceilings also appeal to office tenants, as a means to save costs on a more traditional ceiling. They also offer easy access for maintenance of essential services that may be installed above the ceiling.
Exposed ceilings have an industrial look about them. There is nothing covering the air conditioning ducts, pipes and electrical wires, so the ceiling is easy to maintain because everything is exposed.
The disadvantages are that with lots of hard surfaces exposed, these ceilings can lead to unwanted noise in large spaces. A way to reduce the exposed look is to paint it a dark color such as black, and paint the walls in a light colour, this will focus people's attention away from the exposed ceiling, and onto the fixtures and fittings within the room. This is done a lot in industrial buildings and some retail shops, where often visitors are not even aware of the ceiling.
Other Types of Ceillings Available For Your Office
Commercial suspended ceilings include: Dropped Ceilings, Acoustic Suspended Ceilings, Plasterboard Bulkheads, Grid Ceilings with Insulation, Painted Feature Ceilings, Drop-in Tile Suspended Ceilings, Exposed Grid Suspended Ceilings, Aluminium Grid Suspended Ceilings, Suspended Linear Metal Ceilings, Mineral Fibre Tile Ceilings, Ceilings with Plasterboard Tiles, Metal pen Ceilings, One Way Exposed Aluminium Grid Ceilings, Vault Ceilings, Curved Ceilings, and we also do alterations and additions to existing ceilings.
If you are looking for a company that can help you with your Fit-Out project check out how DY Constructions Australia can help you with the design for your ceilings.
Office fitout ideas
Perforated Plasterboard Ceiling Ideas Perforated plasterboard ceilings are custom designed to provide exceptional acoustic control with ultimate design freedom. High levels of acoustic absorption can
Read More »
Office fitout ideas
Many tenants find it difficult to see how they can fit their business into an office space, especially if the business is in the growth
Read More »